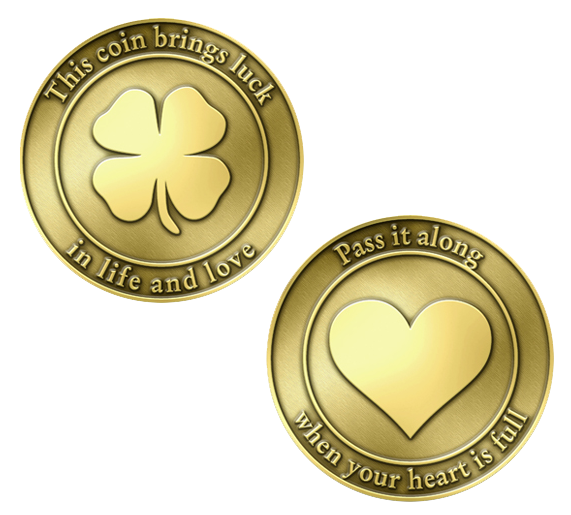 Coin of Luck 
in Life and Love
Could you use some luck in your life? This lucky coin could be the boost you've been waiting for to attract luck to any area of your life.
How to Get A FREE Coin & A FREE Book
   
GET ANY ONE OF VI's BOOKS FREE!

See a book you'd like? Fill out the form below and I will email you a FREE copy in PDF or mobi format (for Kindle) in return for an honest review on Amazon within one month. As a bonus, for the five most insightful reviews (not "most stars" – I'm just looking for honest reviews), I will mail you a free Coin of Luck in Life and Love!
Want to Buy a Coin?
  
Ready for luck?
Own your own Coin of Luck in Life and Love!

Or buy one as a unique gift.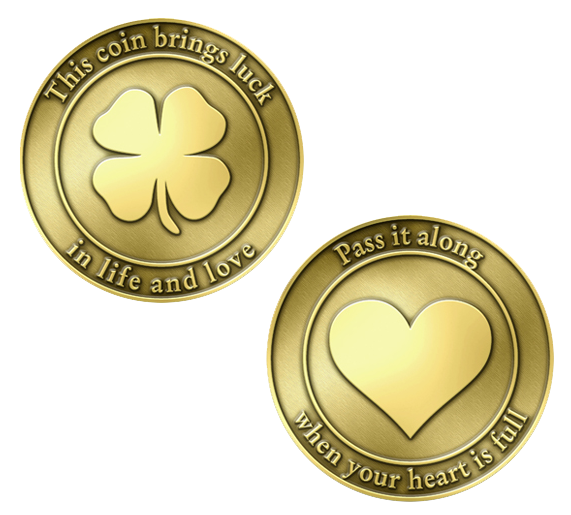 Learn More About the Coin of Luck
Ready for luck? Order the coin now. When your heart is full, pass it on.
The coin was born in the imagination of Vi Zetterwall and is a focal point in the love life of multiple characters in her books.
In each book, the main character struggles with a crisis in love or life as they come into possession of the coin. The author explores how minor but timely events can transform relationships as if by magic.